KATAMARI DRAW!
Katamari Draw! is a drawing game based on the video game of the same name. The goal is to 'roll up' as many objects as possible. Comprised of five levels: easy to very difficult. Katamari Draw! begins with drawing simple everyday objects and evolves with each level to conceptually difficult items with very little time with which to execute the drawings. This project has been performed live, or over the radio.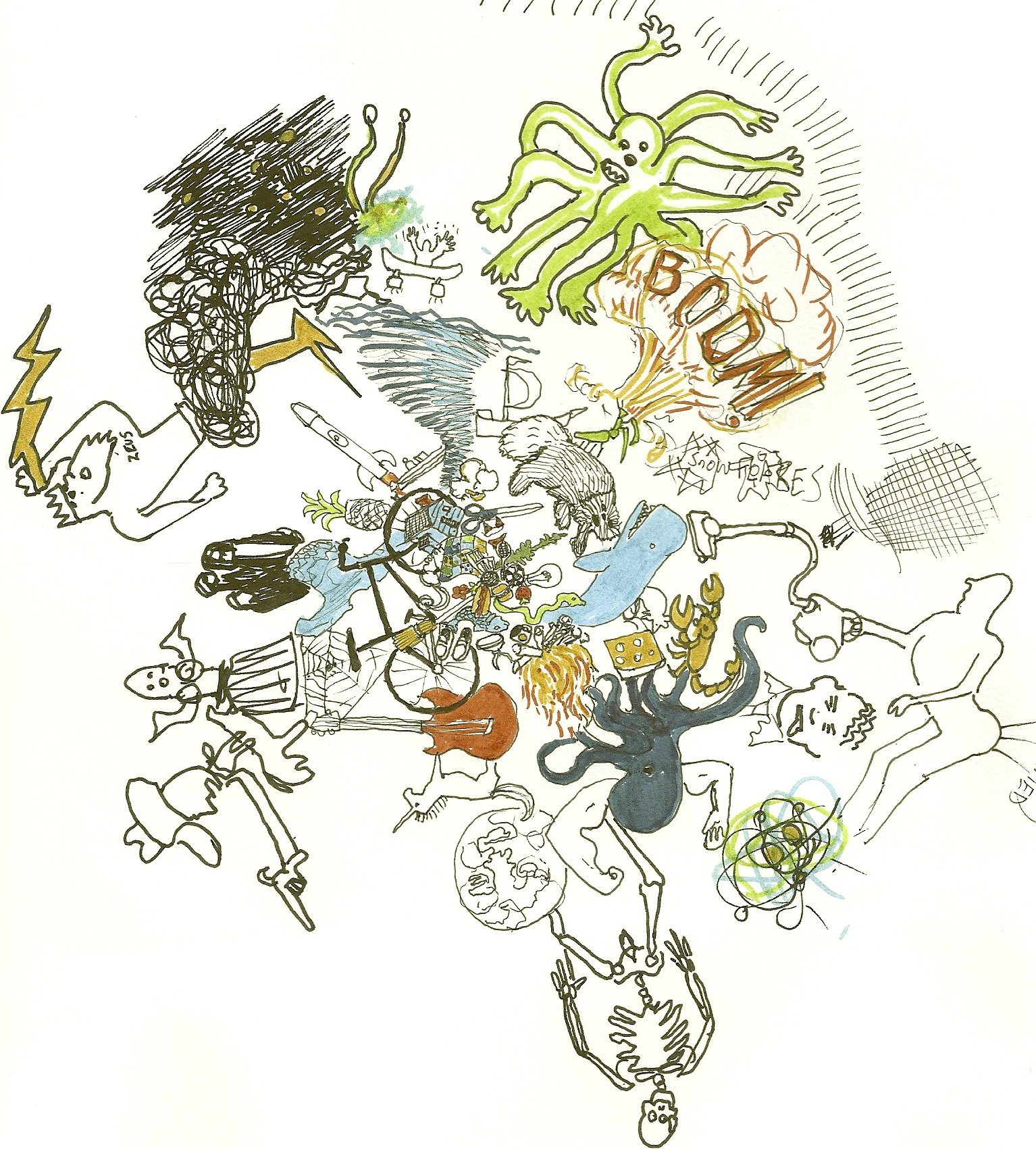 Listed Pefromances:

︎ May 2020 as part of Drawing on Air with Leah Garnett hosted by the Owens Art Gallery in Sackville, New Brunswick.

︎ August 2014 as part of the KAIC Riverside Arts Festival in Dawson City, Yukon.

︎ March 2012 at Coatcheck Gallery in Montréal, Quebec.

︎ July 2011 at Struts Gallery & Faucet Media Arts Centre During Ok. Quoi?! Festival of Contemporary Art.

︎ The first installment occurred in 2008 on CHMA Radio as part of Drawing on Air
-a collaborative drawing radio program co-hosted with Leah Garnett from 2007 to 2008 in Sackville, New Brunswick.